ugandan snapshots
These are the first few pictures to successfully upload–they might give a small taste of what things are like around here. But really, even as I snap off pictures of everything I see, I can't help but notice how inadequate the photos really are at capturing this country and these people. In any case, here are a few pictures from my first two days at Kasana.
On the road to Kasana. Apparently, Ugandans can transport anything on a bicycle.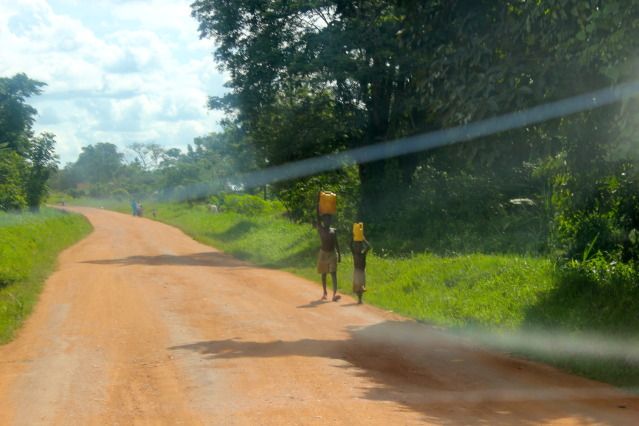 Seeing kids carrying Jerry cans is pretty common along the road–they're used to transport clean water.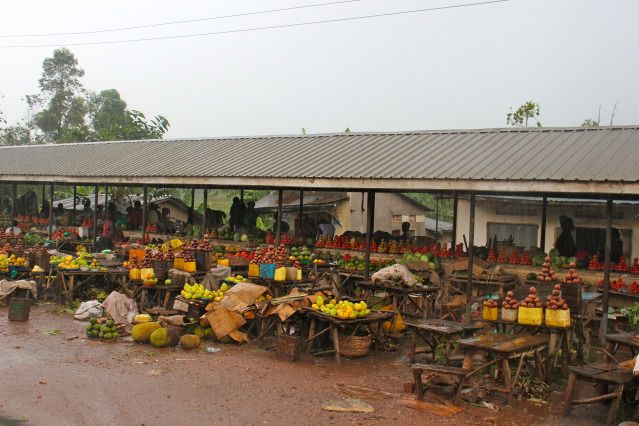 This is an outdoor market not far from Kiwoko. So much fresh produce!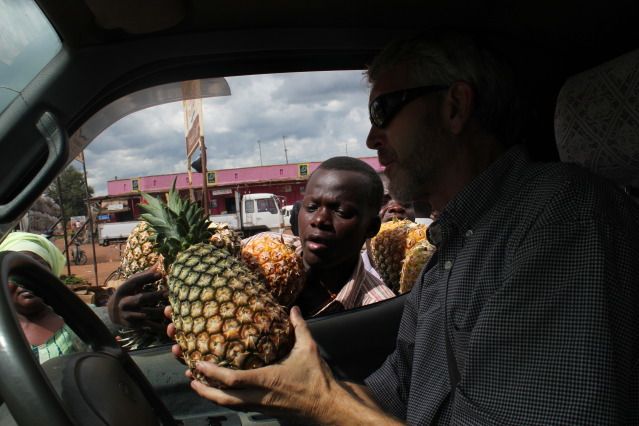 Buying pineapples from a roadside vendor.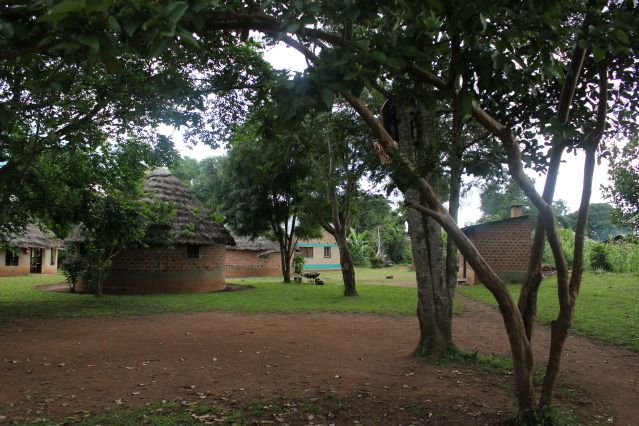 The view outside our front door. (This is part of the David Family compound.)
If you turn to the left outside the front door, you'll be looking down this path, which leads toward the secondary school site. The trees on the left side of the trail are banana plants.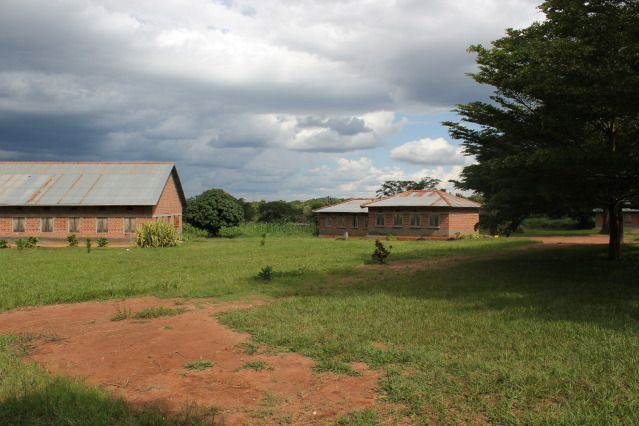 This is part of the secondary school–it's made up of several more buildings than what you see here.
Tags: NHU diary, photography, poverty, travel, Uganda