d is for dragon
We are halfway through the semester. This is a week full of scantrons, study sessions, and sleepless nights. Yes, my friends, midterms have arrived. Some of us spend ridiculous hours poring over equations. Some of us bury our noses in biology textbooks. Some of us make piles of flashcards to memorize hundreds of historical events and places.
And then…some of us design and illustrate alphabet books.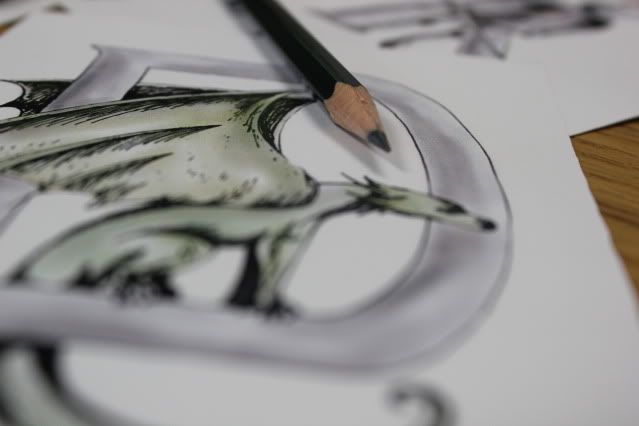 Midterms as an art major are my favorite.