while the world flies by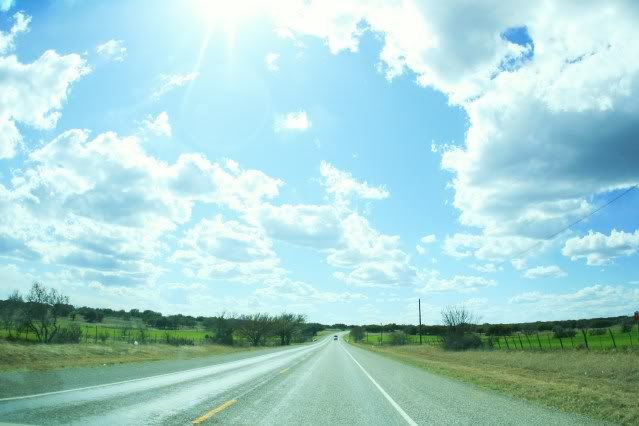 Life has a rather high-speed feel to it lately–like watching a VHS on fast-forward. The slow way, where you can still see the picture moving. (Does that make any sense? Okay. We'll move on.)
Graduation
I'm in desperate need of something profound to say on Saturday afternoon, while I stand behind a mic in a ridiculous-looking cap and gown. Nope, mental images do not help my level of confidence.
School
(This category shouldn't exist.) In every way that really counts, I'm done. Except for the rest of that Rosetta Stone course that I've been putting off for…well, way too long.
Speech and Debate
Our end-of-the-year banquet is this Friday. Lots of last-minute preparations going on, but I'm excited about the whole thing. Banquets mean dressing up, and when is dressing up not fun??
Work
Waitressing is an interesting profession. My co-workers are really what makes a shift good or not-so-good–customers are easy to handle, but the people behind the scenes can make life difficult. I guess I'm learning to deal with difficult people?
General Life Happenings
Music performances, shopping trips, babysitting, sisters coming home and leaving home, awkward conversations with The Guy at the bank. These are the random odds and ends that don't fit anywhere, and yet somehow come together to fill in all the empty places in my life. (There aren't many.)
Profound Thought
"Trust" is a verb as well as a noun. To "trust" God with my future means much, much more than saying the words or thinking the thoughts. And really, it's the action that seals the deal.
I probably need to take more action.
Tags: future, graduation, school